How you can help London's Air Ambulance land
Our Chief Pilot explains how you can help us if you see our red helicopter trying to land with sirens on and its lights flashing.
Do what you love while helping save lives in London
There are so many ways that you can raise funds for London's Air Ambulance Charity in your own community, and we're here to support you every step of the way.
Events and fundraising
Whether you want to run, cycle, abseil or take part in another personal challenge to raise money, we would love for you to get involved and help us treat an average of five patients every day.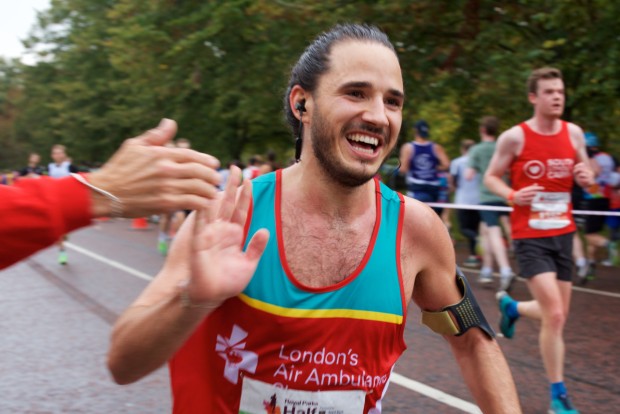 Royal Parks Half Marathon 2022
The stunning 13.1 mile route takes in the capital's world-famous landmarks on closed roads, and four of London's eight Royal Parks – Hyde Park, Green Park, St James's Park and Kensington Gardens.
"To us, the team at London's Air Ambulance are absolute heroes. My son wouldn't be alive today if it wasn't for this life-saving charity…"
Get involved
There are a number of ways you can support London's Air Ambulance Charity, such as holding a fundraising event in your local community, joining our weekly lottery with the chance of winning £1,000 or joining us as a volunteer.
Who we are
London's Air Ambulance is the charity that delivers an advanced trauma team to London's most critically injured patients. Using a helicopter from 08:00 to sunset, and rapid response cars at night or in adverse weather situations, London's Air Ambulance brings the hospital to the patient when time is critical.
Patient stories
Read our patients' stories to learn more about the care London's Air Ambulance provides on scene, and the impact that this has on our patients, their families and their recoveries.
Donate today
Without the support of the community it would not be possible to continue our life-saving work. Your donation today could save the life of a loved one tomorrow.