13 Nov 2014
Every day, London's Air Ambulance tends to the most critically injured people in London. The doctors, paramedics and pilots from the charity face distressing, life and death situations on a regular basis. You could argue this makes an opportunity to make a little girl's dream come true even more heart-warming for them. 
"Am I at London's Air Ambulance?" wonders Alex as she steps out of the lift on the 17th floor of The Royal London Hospital. Her dream is to join London's Air Ambulance as an advanced trauma paramedic and such is her passion that - at the age of seven - she has already raised more than £800 for this life saving charity in a 5km parkrun.  
To make her visit even more memorable, Alex's parents did not tell her that she has been invited to the London's Air Ambulance helipad. She is disarmingly unsuspecting and does not find it peculiar at all that she has been asked to wear her London's Air Ambulance flight suit on a trip to Central London. 
It all started with her flight suit, a perfect replica of the London's Air Ambulance "uniform". Alex's mother made it for her to wear on Hero Day at school. "I asked to be a London's Air Ambulance paramedic who fly around London to look after people that have been seriously hurt," says Alex. Hundreds of people shared the photo of Alex on her way to school that day. Her invite to London's Air Ambulance followed.
Having just one team and one helicopter for the 10 million people in London, the team could be called off for a mission at any point during Alex's visit.  
"This is a big step for me," proclaims Alex as she climbs into the helicopter.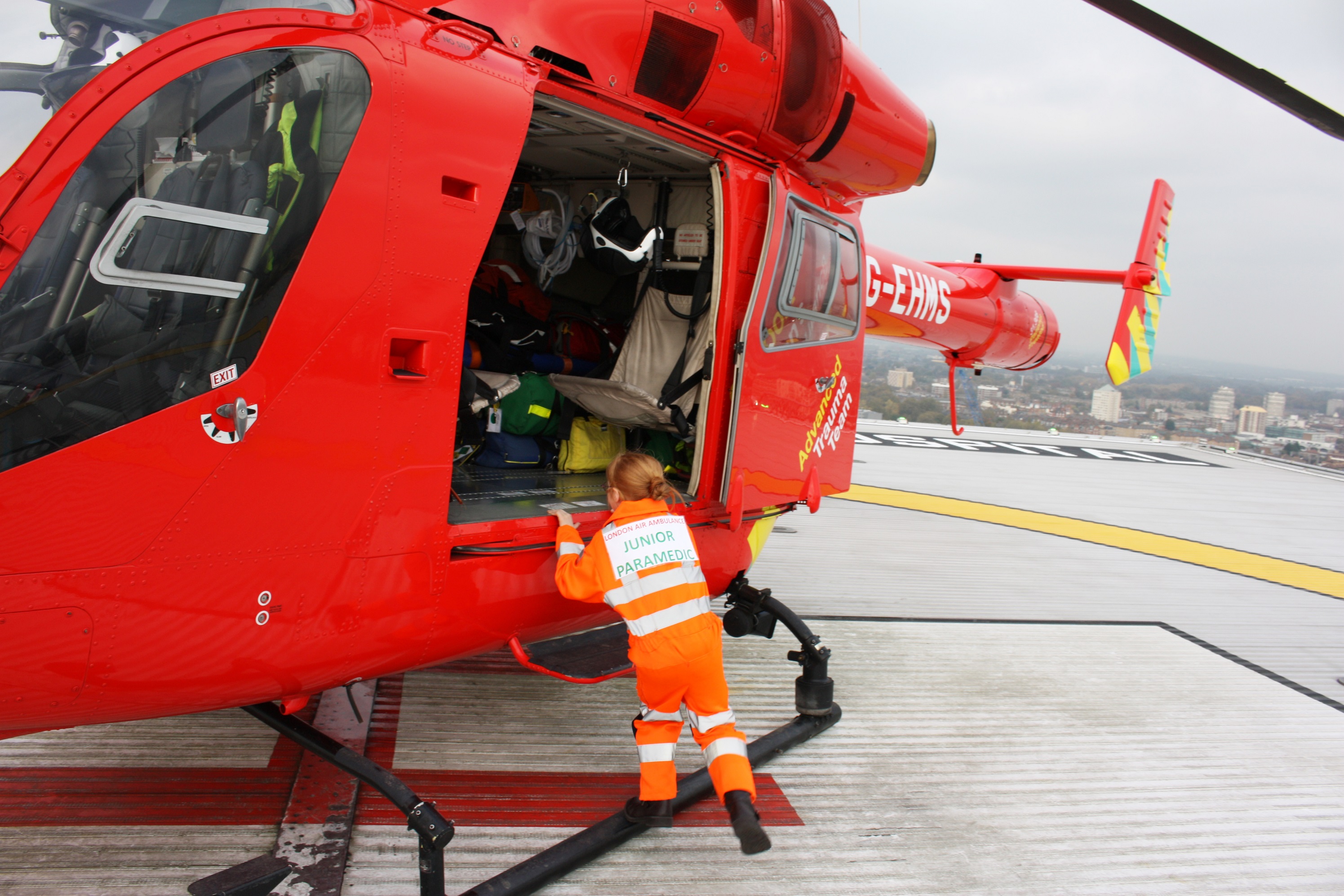 "Is this a pelvic splint?"
 "A&E in a bag? Any doubts I can lift it?" 
"I wish London had two helicopters."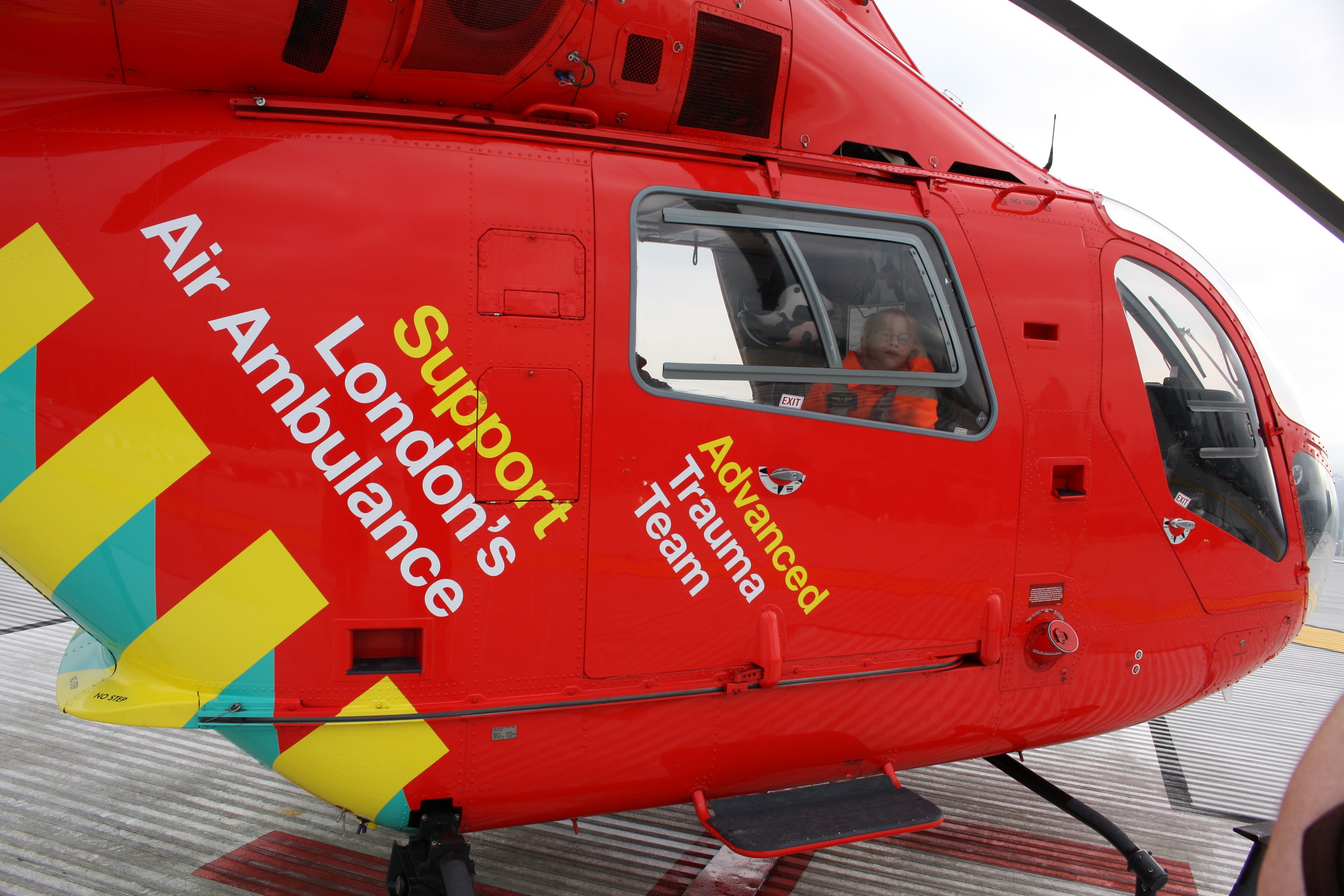 Alex's mother Toni said: "We are very proud of Alex and feel incredibly lucky to have two beautiful daughters."
"We might all need London's Air Ambulance one day. We had been told we might never have children and it took ten years to have Alex. Now that we are parents, we want to make sure that the charity can be available 24/7. If you ever need the help of London's Air Ambulance, you don't want to be told: Sorry, we don't have enough fuel to fly this month," said Alex's father Stephen. 
"That's why we donate monthly to London's Air Ambulance. People will spend £4 or £5 pounds in a coffee shop just waiting for a friend. Especially in London. It's a no brainer for us."