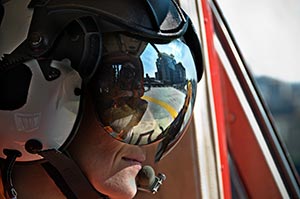 Since we were founded in 1989, our charity has grown from just a few pioneers to a wide team of operational crew and fundraising staff.
Whether it's our pilots, fire crew or charity team, every member of our workforce has a vital part in providing London with our service. Read their bios to find out how they keep us running.   
Donate
Without the support of the community it would not be possible to continue our life saving work. Your donation today could save the life of a loved one tomorrow.
Careers
Exceptional care requires exceptional people. Whether it's our pilots, fire crew or charity staff, every member of our team provides critical support to keep our life-saving service running.
Education
London's Air Ambulance has produced materials covering all aspects of the charity's life-saving work, from helicopter engineering and medical biology to charity finance, to help students go beyond the classroom in their studies.