30 Sep 2019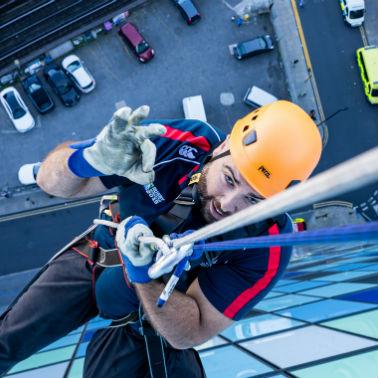 London Air Ambulance Charity's annual abseil event, now in its seventh successful year, challenges fearless fundraisers to descend from our 305ft helipad base at The Royal London Hospital.
This year saw almost 260 supporters face their fears and abseil from the tallest helipad in Europe, each of them raising money for our life-saving charity.
The event took place during National Air Ambulance Week in September and aimed to raise £100,000.
So far our brave fundraisers have smashed this target, having raised over £110,000 and counting. The funds will help deliver London's advanced trauma team to the 10 million people who live, work and travel through the capital every day, equating to over 50 lifesaving missions.
Those taking part in the event included hospital staff, charity staff, former patients, and representatives from businesses across London coming together to help keep our service flying.
Matthew Robinson, a double amputee from Bishops Stortford, was amongst those taking on this adrenaline-raising challenge on the unluckiest day in the calendar – Friday 13th. Matt fell between a train and the station platform on his commute out of London in January 2013. He suffered life-changing injuries, unfortunately leading to a double-amputation and meaning that he now requires a wheelchair to get around. He has made an outstanding recovery and bravely took on this challenge. He said:
"I was definitely nervous going over the edge but I wanted to prove I could do it and the charity really needs our help".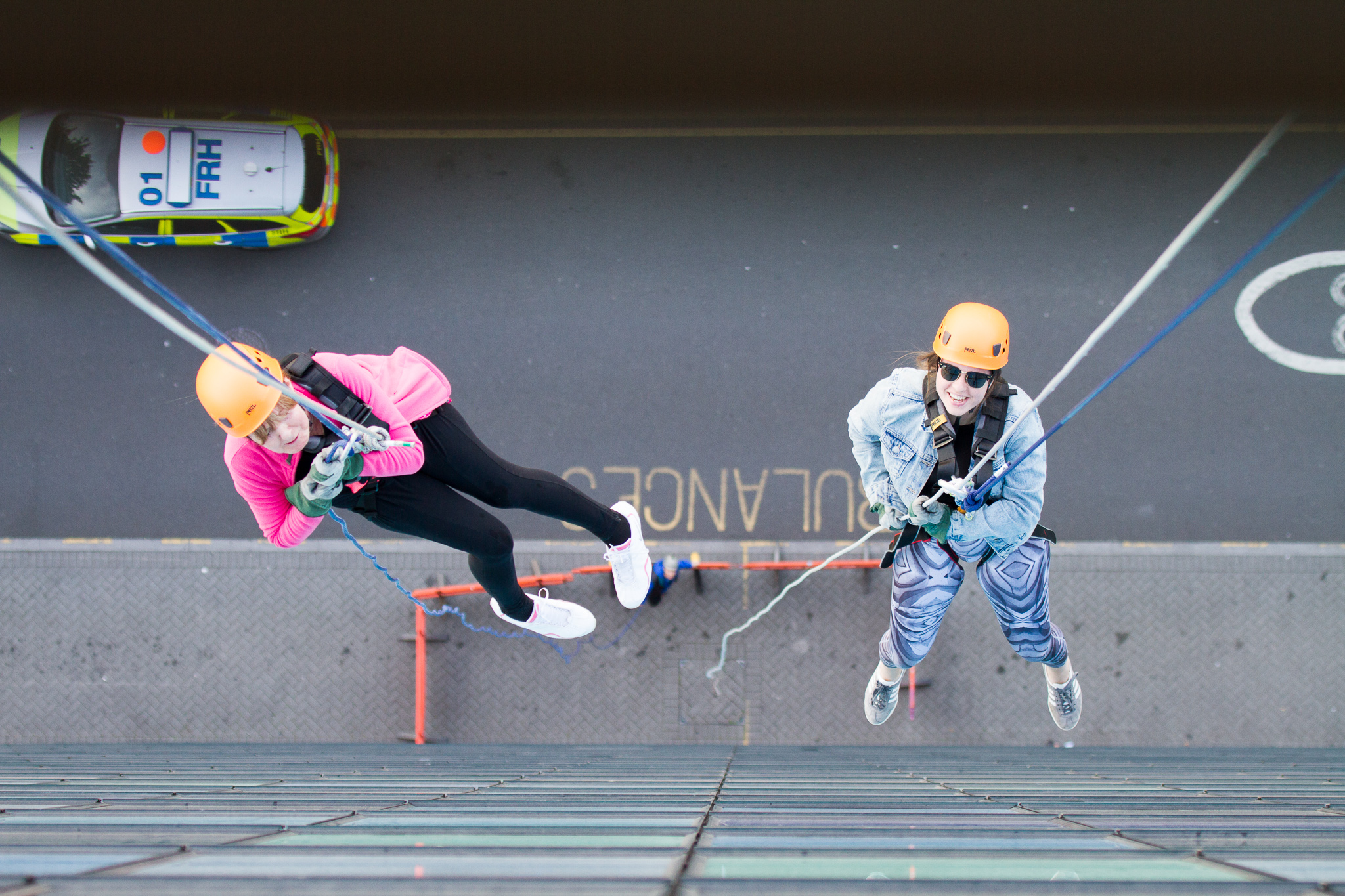 Bernadette and Rosie Inzani, a mother and daughter from Leighton Buzzard, signed up to this year's abseil in memory of their husband and father, Joe Inzani, who was treated by London's Air Ambulance Charity on Christmas Eve in 2013.
We flew to Joe after a road traffic collision and airlifted him to hospital. Joe sadly died as a result of his injuries, and Bernadette said they wished to raise money for a charity that directly helped him. Her daughter Rosie said:
"Nearly six years ago the Air Ambulance were there to help Dad when he needed them most, and although he didn't make it, they gave us the opportunity to be with him and say goodbye. The work they do is invaluable and relies on charitable donations, which is why we have chosen to participate in this event."
We were also joined by Brian Philipps, aged 80, who bravely launched himself from the top of the helipad, and Farhana Bhadshah, whose husband our charity helped to save in 2014, to name just a few of our courageous supporters.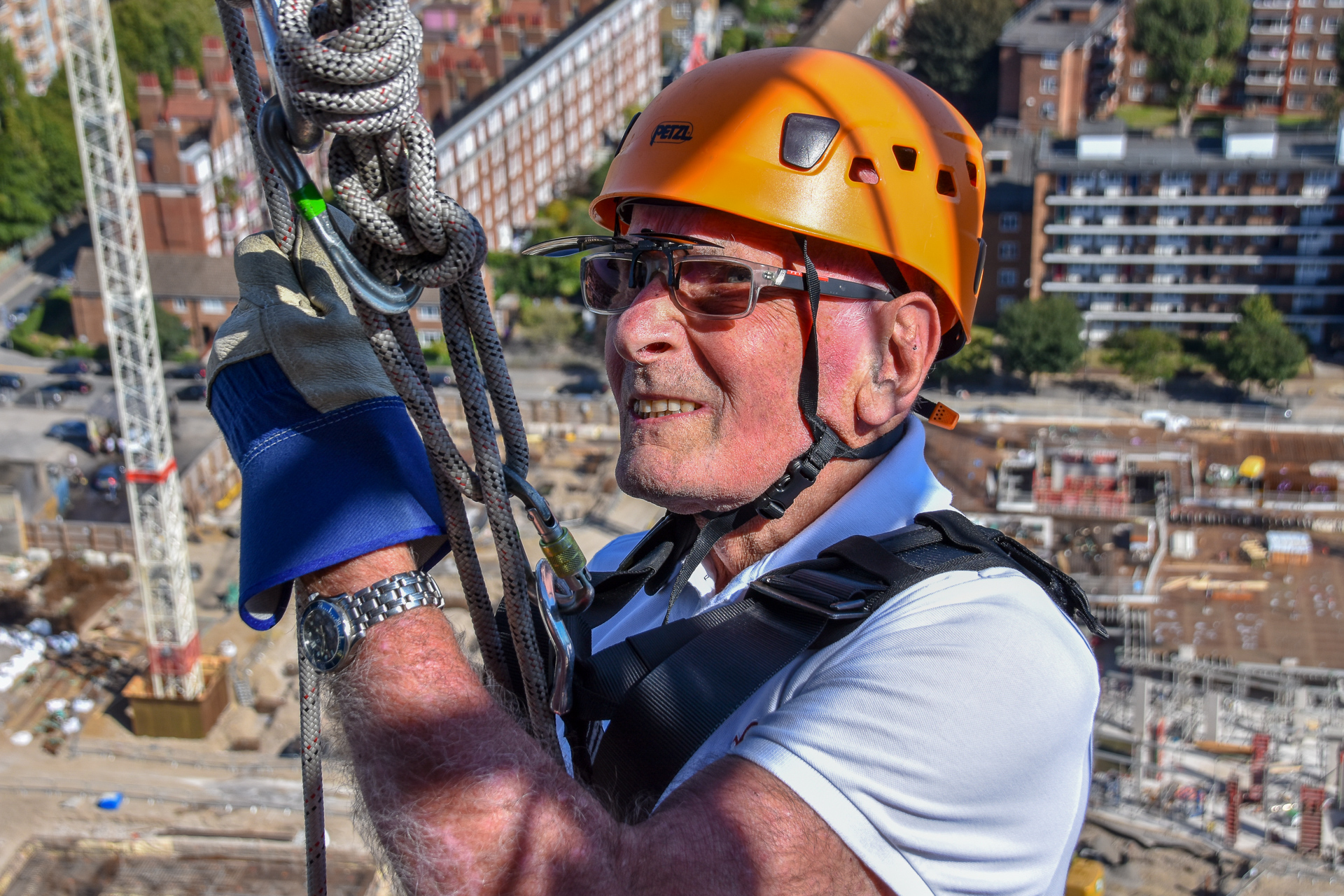 Jonathan Jenkins, CEO of London's Air Ambulance, said:
"A huge thank you to each and every one of the 260 supporters who are took part in this year's abseil event.
"As a charity, we rely on donations from the public so our teams can continue to help people in their hour of need. Events such as this not only raise valuable funds, but as we mark our 30th anniversary in 2019 also help publicise that we rely on charitable donations to continue the life-saving work our teams carry out every day in London.
"Thank you to all those who did the abseil or are supporting it. We simply wouldn't be able to save lives without you."