13 Dec 2016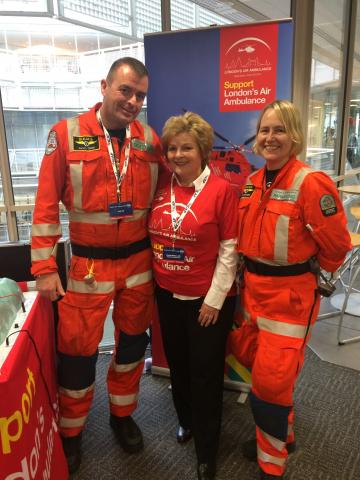 Celebrity supporters of London's Air Ambulance have joined forces with other public figures and stars from the worlds of entertainment, film and sport at ICAP's annual charity day in London to help close deals worth millions of pounds to raise funds for the charity.
Londoners Twiggy, Brenda Blethyn, Gaby Roslin, Dr Hilary Jones, Helen Fospero, Gail Porter and Nina Wadia toured the trading floors in London's Air Ambulance t-shirts speaking to ICAP staff who were in fancy dress.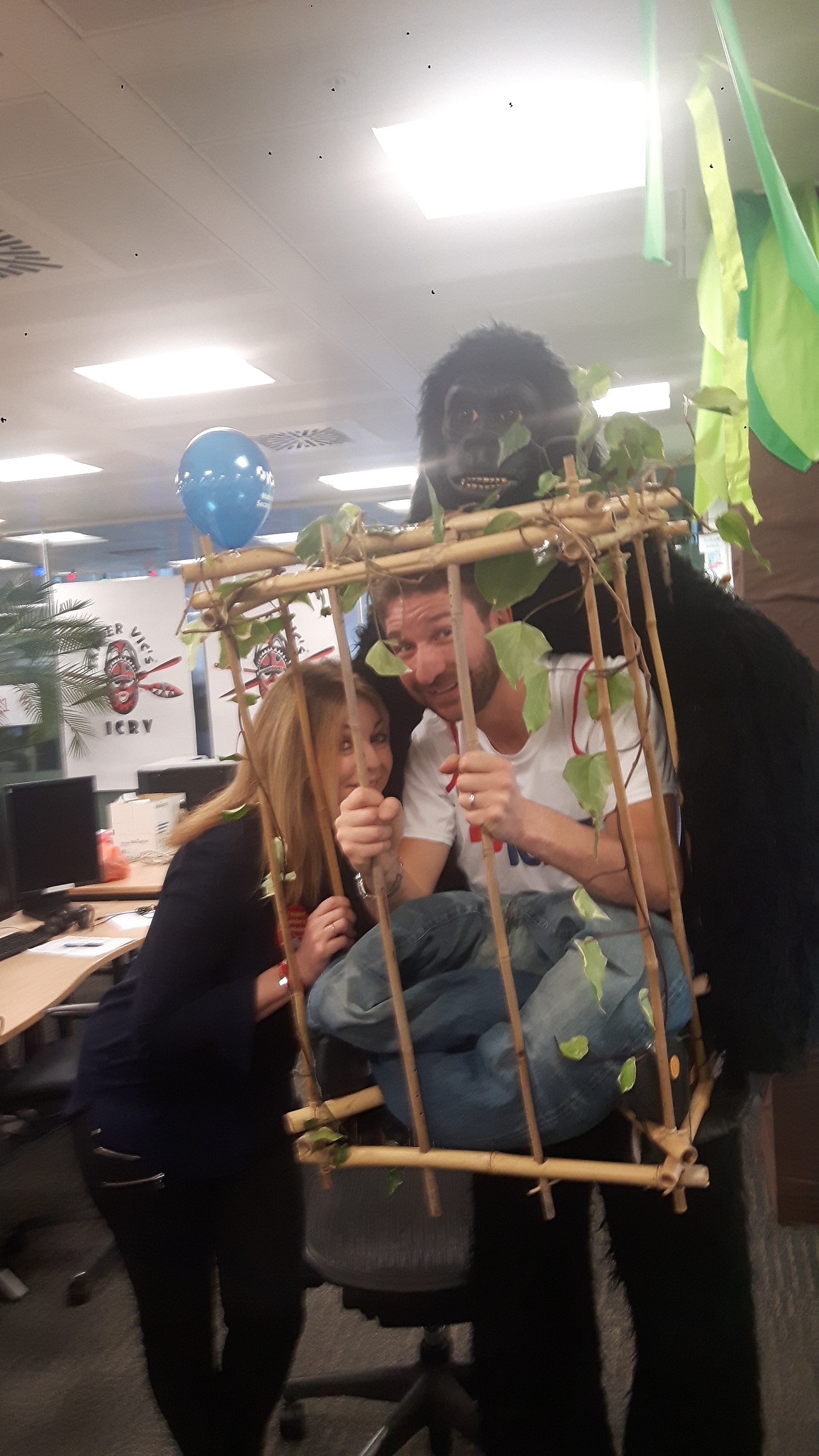 The party atmosphere helped boost global takings to a record £8.2 million. This money will be split between ICAP's chosen beneficiaries of which London's Air Ambulance was one. The charity is set to receive an amount which will fund a fleet of rapid response cars for three years. 
ICAP's fundraising day is held each year and sees the company giving all their global revenues and commissions to charity. Staff also sacrifice their salary on the day to increase the total that is distributed to good causes.
London's Air Ambulance medics set up a giant Operation game on the trading floor which proved a royally good draw for the visiting celebrities. HRH Prince Harry and HRH The Countess of Wessex both stopped by to try the game and speak with London's Air Ambulance consultant Gareth Grier and Lead Paramedic Sharon Mortimer. HRH Sophie Wessex proved to be a natural, beating Prince Harry's attempt which ended in 30 seconds after he "killed" the patient. 
Other celebrities who tried their hand at the game included radio presenter Jeremy Vine, who admitted to a competitive streak, and Drs Christian Jessen, Pixie McKenna from Embarrassing Bodies and Christoffer van Tulleken from 'Operation Ouch' — none of whom were able to successfully complete the game.
The fun did not detract from the purpose of the day though, which was to help the represented charities raise awareness, raise money, and change lives for the better.
TV presenter and radio broadcaster Gaby Roslin summed up the celebrity support for London's Air Ambulance;
"London's Air Ambulance is such a vital service. I had such fun at ICAP's charity day and was so pleased to be there to support the team. It is great that the day made such a huge amount for this wonderful charity, and I hope others will be inspired to donate too"
Interim CEO Charles Newitt escorted TV presenter Gail Porter at the event and watched as she closed deals on the trading floor worth millions of pounds. Commenting on the day Charles said;
"Being part of the ICAP Charity Day has been an absolute privilege. London's Air Ambulance has operating costs of £8.5million each year, all of which needs to be raised through donations. The support from ICAP means that we can fund our fleet of rapid response cars for the next three years — a significant help for our service. All of our celebrity supporters have been incredible, getting stuck into the fun of the day and helping to close deals that will mean we can continue to provide a world-class service for all Londoners. Thank you to Gail, Gaby, Hilary, Helen, Brenda, Twiggy and Nina, and everyone at ICAP for such an amazing day."