15th Dec 2015
Spreading festive cheer in the capital, we hosted our annual Christmas Carol Service this week (14 December), filling the enchanting St Andrew Holborn Church with the sound of Christmas to raise funds to support our work. Over 250 guests attended, and over £10,000 was raised from the evening. 
A festive celebration at St. Andrew Holborn Church

Readings led by BBC London's Asad Ahmad 

Carols sung by Babington House School Choir and Singology 

Over 250 guests gather in enchanting and historic setting in the heart of London 

Over £10,000 raised from the event

Kindly sponsored by chartered accountants and tax advisers haysmacintyre
The service was led by Fr Mark Young while renowned BBC London presenter, Asad Ahmad, led the readings at the service alongside an ex patient and the charity's Lead Paramedic, Sharon Mortimer. Babington House School Choir and Singology shone throughout the night as they filled the historic medieval church with carols. 
Speaking on the night, Graham Hodgkin, Chief Executive Officer of London's Air Ambulance, said: "Since our last carol service, the charity has treated a further 1,852 critically injured people across London, and whilst our medical crews and pilots attend to our patients often in their darkest hour, the teams also witness compassion and humanity within London's communities on a daily basis.
"It is often said that London can be an unfriendly and uncaring place, but it is remarkable how complete strangers can come to the aid of those who have suffered from traumatic incidents across the capital; and we witness that every day. I would like to thank everyone who has so generously contributed to tonight's wonderful occasion. Your ongoing support helps deliver our advanced trauma team to critically injured people, 24 hours a day, seven days a week." 
Asad Ahmad said: "What an honour it has been for me to take part in the Christmas Carol Service for London's Air Ambulance. This fantastic team are always prepared to go above and beyond the call of duty to save lives in London every day. It is a humble pleasure to meet some of the team tonight, do a reading, and to play a small role for a charity that does so much for others."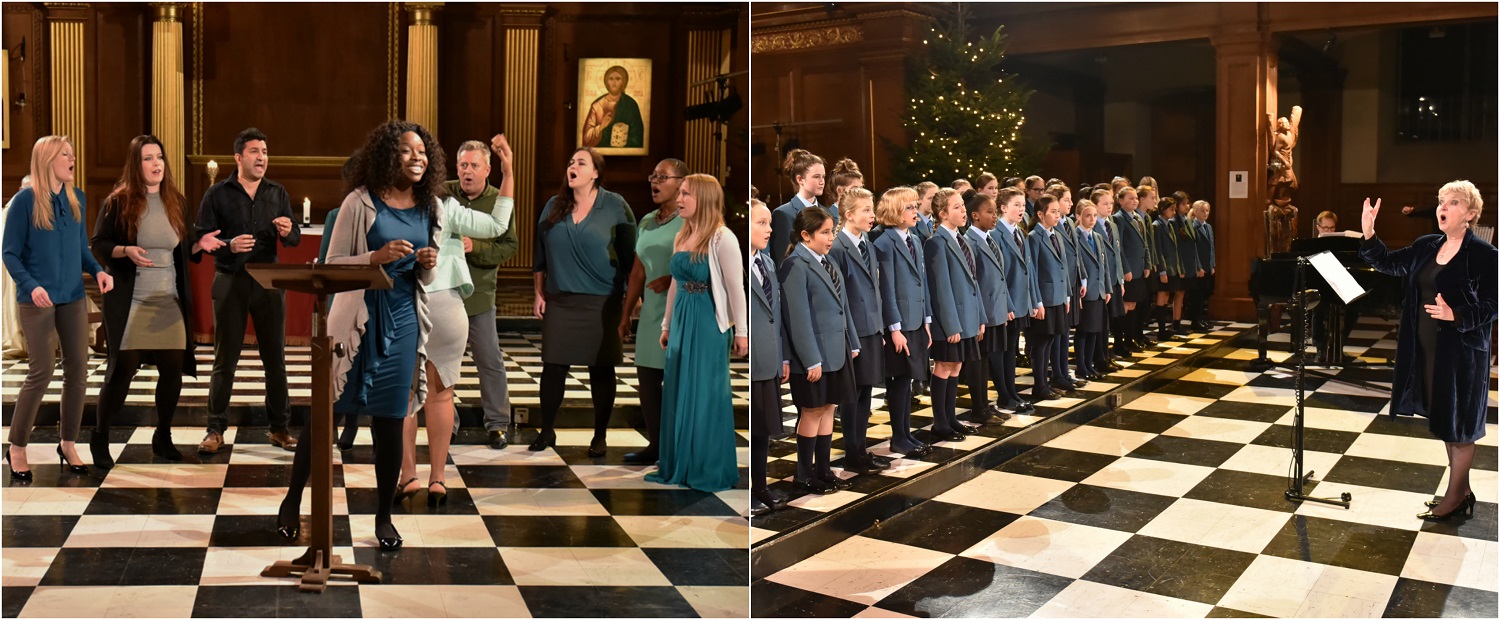 One of the most historic settings in London, the Grade I listed St. Andrew Holborn Church dates back over a thousand years. It survived the 1666 Great Fire of London and in 1817, the 12 year old Benjamin Disraeli and future Prime Minister was received into the church. It was delicately restored after severe damage endured during the London Blitz. 
Singology was established in 2000 to provide singing opportunities to people of all ages and walks of life. It launched its choirs to get more people involved in community singing in order to increase confidence and social cohesion. The Babington House School Choir is based in Chislehurst, Kent, and provides singing opportunities for all of its students, aged from 3-18. 
With the service kindly sponsored by chartered accountants and tax advisers haysmacintyre, the festivities concluded with the exchange of yuletide wishes over mince pies and mulled wine, and the chance for the charity's life-saving team to thank guests for their support this year.
You can read Graham's full address here.