22 Oct 2013
On Friday 28th September, the signature colour of London's Air Ambulance helicopter distinguished supporters of our charity from the crowd. Red became a dress code in almost one hundred schools, offices and homes all over London. The success of first ever Wear Red Day established it as an annual fundraising event, just as we hoped.
On Wear Red Day, we asked our supporters to wear red to help raise awareness about our life-saving charity and donate a minimum of £1. From offices in Central London to UK military Emergency Response Team in Afghanistan, the participants were engaging with us on the day sending pictures of their 'Red Teams'.
Highgate Primary School children switched their school uniforms for more colourful attires and 'helicoptered' in the playground, imitating the shape of our MD902 Explorer twin engine aircraft. Metropolitan Helicopter Police crew had red T-shirts hidden under their flightsuits on the day. Infamous blog Londonist got on board, and so did Training Centre of London Ambulance Service at Hannibal House and almost one hundred other organisations and collectives, including ex-patients with their families.
'Red Teams' generated awareness for our charity all over London and success of the first Wear Red Day established it as an annual fundraising event.
Commenting on the event, Dr. Gareth Davies, Chair & Medical Director, London's Air Ambulance, said: "London's Air Ambulance relies heavily upon donations from the public. Serious injury is the commonest cause of death in under 55s. London's Air Ambulance treats over 2,000 seriously injured patients a year and by wearing red on this day and getting others involved, you are helping us to continue to save lives. Thank you to everyone for your support!"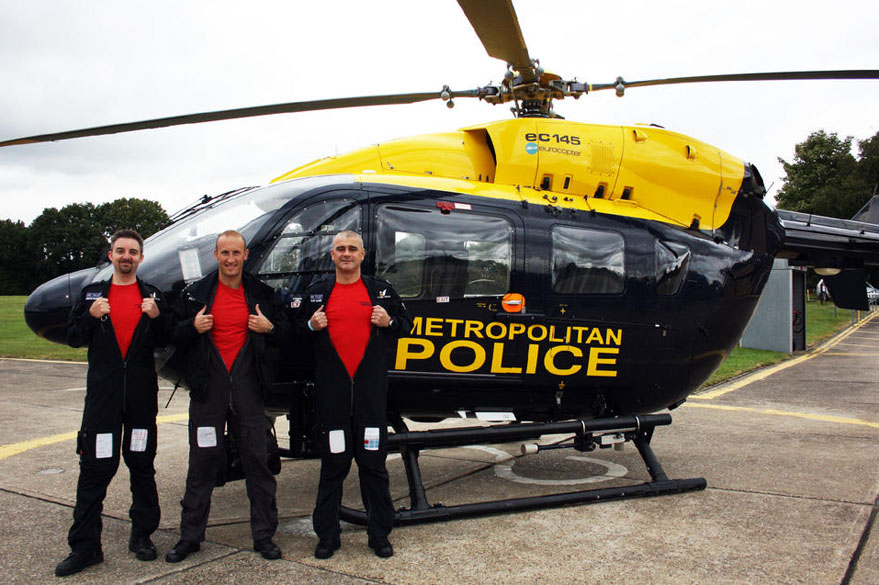 Metropolitan Helicopter Police crew wearing red T-shirts under their flightsuits on Wear Red Day
Highgate Primary School children 'helicoptered' for us at the playground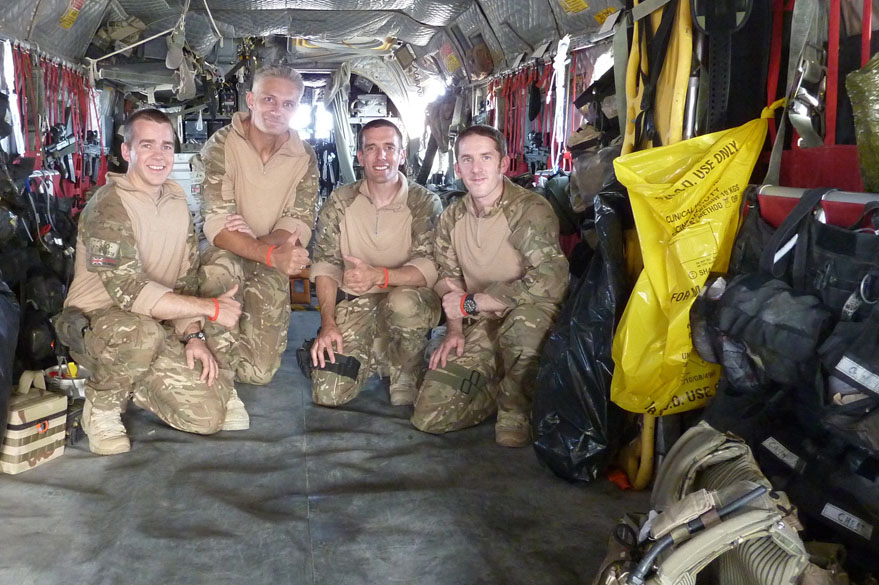 The UK Military Emergency Response Team showing their support in the back of their aircraft at Camp Bastion, Afganistan
Blog transformation: infamous Londonist turned red for our charity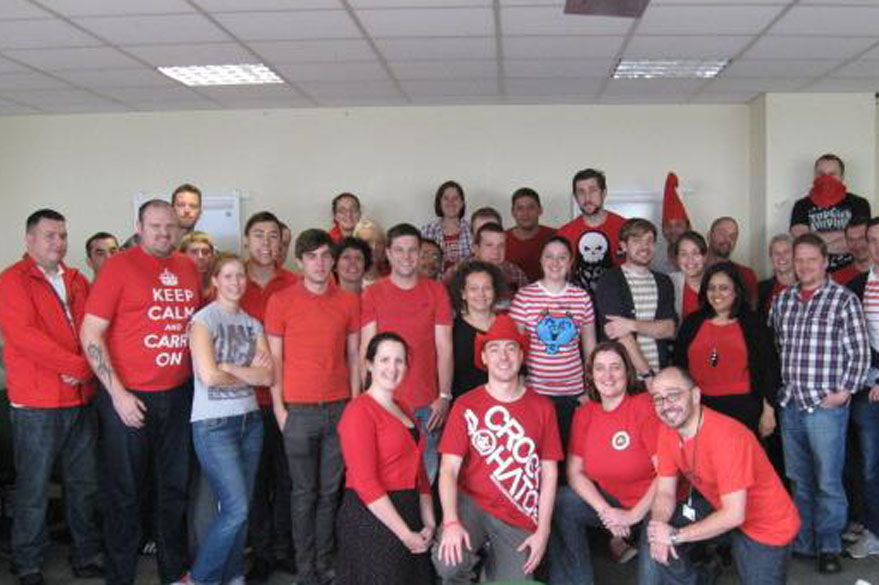 Training Centre of London Ambulance Service at Hannibal House on the day
Ex-patient Kirby Stebbing wearing red London's Air Ambulance hoodie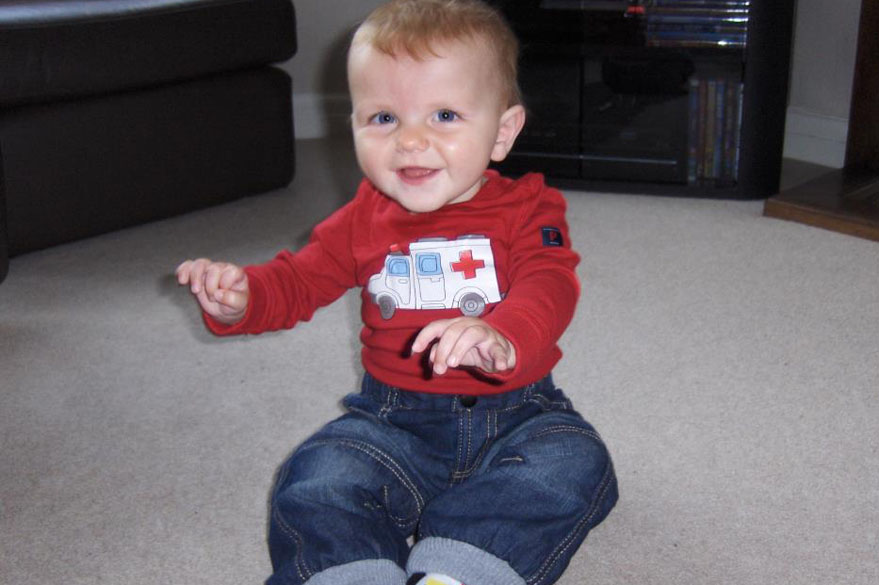 Grandson of paramedic Charlie Balderstone showing his support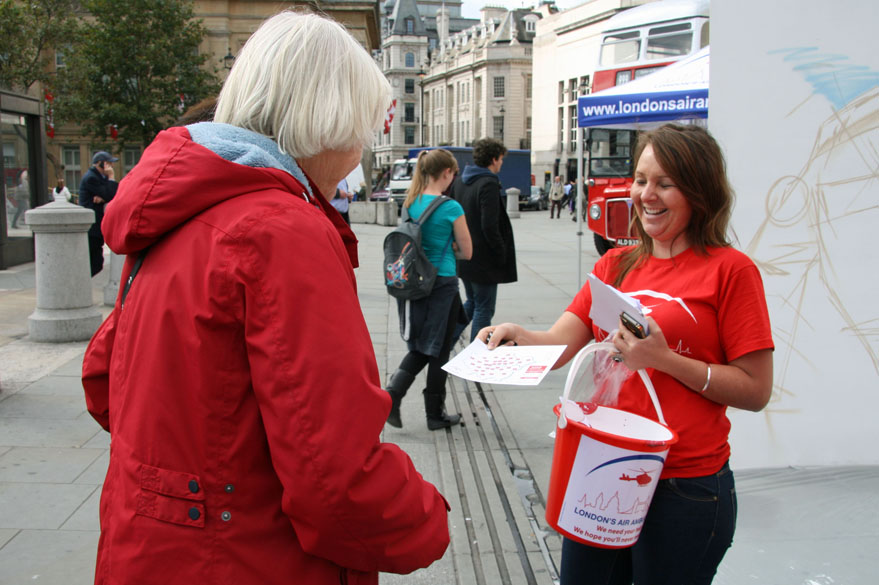 Celebrating National Air Ambulance Week with a hint of colour - Wear Red Day at Trafalgar Square
London's Air Ambulance team in red on the helipad