14 Aug 2014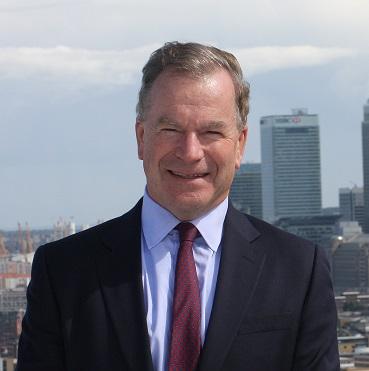 Former military officer deployed to strengthen charity's operational performance
We are pleased to announce the appointment of Charles Newitt to the newly created post of Chief Operating Officer (COO).  The role will have operational responsibility for service delivery, as well as helping to execute the charity's operational strategy.
Returning the charity's leadership team to full strength, Colonel Charles Newitt, a former senior Army officer, replaces retired Charity Director, David Oakley, in a newly structured role that will see him assume responsibility for Aviation and Helipad Operations, PR & Communications and Finance. 
Within the aviation component, as the Air Operations Certificate (AOC) Accountable Manager for London's Air Ambulance, the COO will be responsible for all aspects of the charity's aviation function, including our Safety Management System, under the regulatory framework imposed jointly by the Civil Aviation Authority (CAA) and the European Aviation Safety Association Agency (EASA).
Charles will also contribute more broadly to the organisation's strategic direction by taking further responsibility for HR and Facilities Management.
This senior appointment completes the restructuring of the charity under Chief Executive Officer Graham Hodgkin, allowing Graham to embark on a more externally focused role in diversifying the charity's funding base.
Speaking about the appointment Chief Executive Graham Hodgkin said: "With Charles on board, taking over the day to day running of the charity's operations, we will have the capacity to step up our campaign to get London a second helicopter and to operate extended daylight flying hours, which can only be achieved through new channels of support and increased income generation.
"During the recruitment process we had significant interest nationally in the role and we were fortunate to meet some very high calibre candidates. In Charles however, we feel that his varied and successful military career offers the best balance of skills and experience needed to help the charity mature further into an effective, strategically focussed and resilient organisation. We are very excited by what Charles can bring to London's Air Ambulance".
Commenting on his new role Chief Operating Officer Charles Newitt said: "In a short space of time I've learnt a lot about this remarkable charity and there is still much to learn, and much I hope to add. London's Air Ambulance and the military have taken much from each other over the past 25 years in terms of pre-hospital emergency medicine. My intention is to do the same with strategic planning, sharing skills I have learnt in the military in anticipating risk and problem resolution.
"I feel very privileged to have been invited to become part of this passionate, high-performing team that is well positioned to deliver on its strategic aims. I look forward to being part of the charity's sustainable future".
Read Charles' biography online.