30 Jul 2018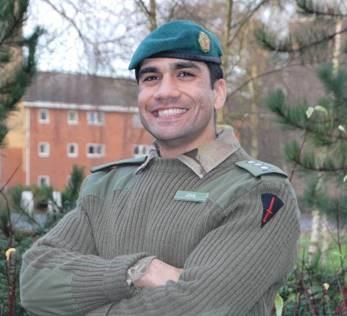 One of our charity's former patients is undertaking an epic fitness challenge to raise money for our service. Captain Javed Johl, an instructor at Sandhurst Royal Military Academy and former combat medic, will be taking on 24 military personal fitness assessments (PFAs) in 24 hours to demonstrate how far he has come in his recovery.
Javed was treated by our advanced trauma team in April 2017. While riding his motorcycle near Heathrow, he came off his bike and was run over by a lorry. Still conscious and stuck on the road, he instructed those who had come to his aid to call 999 and work out how the ambulance was going to reach him. "From the army, I knew a few things about how to deal with evacuations," said Javed. "I don't think the people helping expected the person on the floor to be asking them to do these things."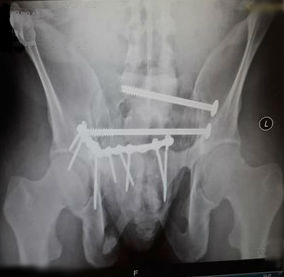 However, when a paramedic on his way to work stopped to help, Javed began to focus less on the situation around him and more on himself. "From that point, my awareness reduced massively. I remember hearing the helicopter come over and knew that it must be relatively serious." Javed was given ketamine to manage his pain and allow extrication before being taken to The Royal London Hospital. He had three fractures in his pelvis, a dislocated thumb and had fractured several vertebrae in his back.
Javed returned to work, whilst in a wheelchair, just four weeks later and has since been undergoing rehabilitation. "I think that if it wasn't for London's Air Ambulance, my recovery probably wouldn't have been as good or as quick as it has been."
A year on, Javed is now undertaking the challenge to raise money for our service. "A PFA consists of 2 minutes of sit ups, 2 minutes of press ups and a 1.5 mile run, which I'll complete 24 times in the 24-hour period. I'm going to aim for the minimum fitness targets for my age each time, while being cautious not to push too hard.
"I was inspired to do the challenge as it's a year since I got out of my wheelchair. For me, it's a bit of a milestone to say I've come to the end of my rehabilitation. I was a very active person beforehand, and had previously run the London Marathon. I've got back to a good state so I can work back to the fitness I had before the accident."
Javed will be undertaking his challenge between 11am Monday 6th August and 11am Tuesday 7th August. Please join us in wishing him luck.