21st Jun 2017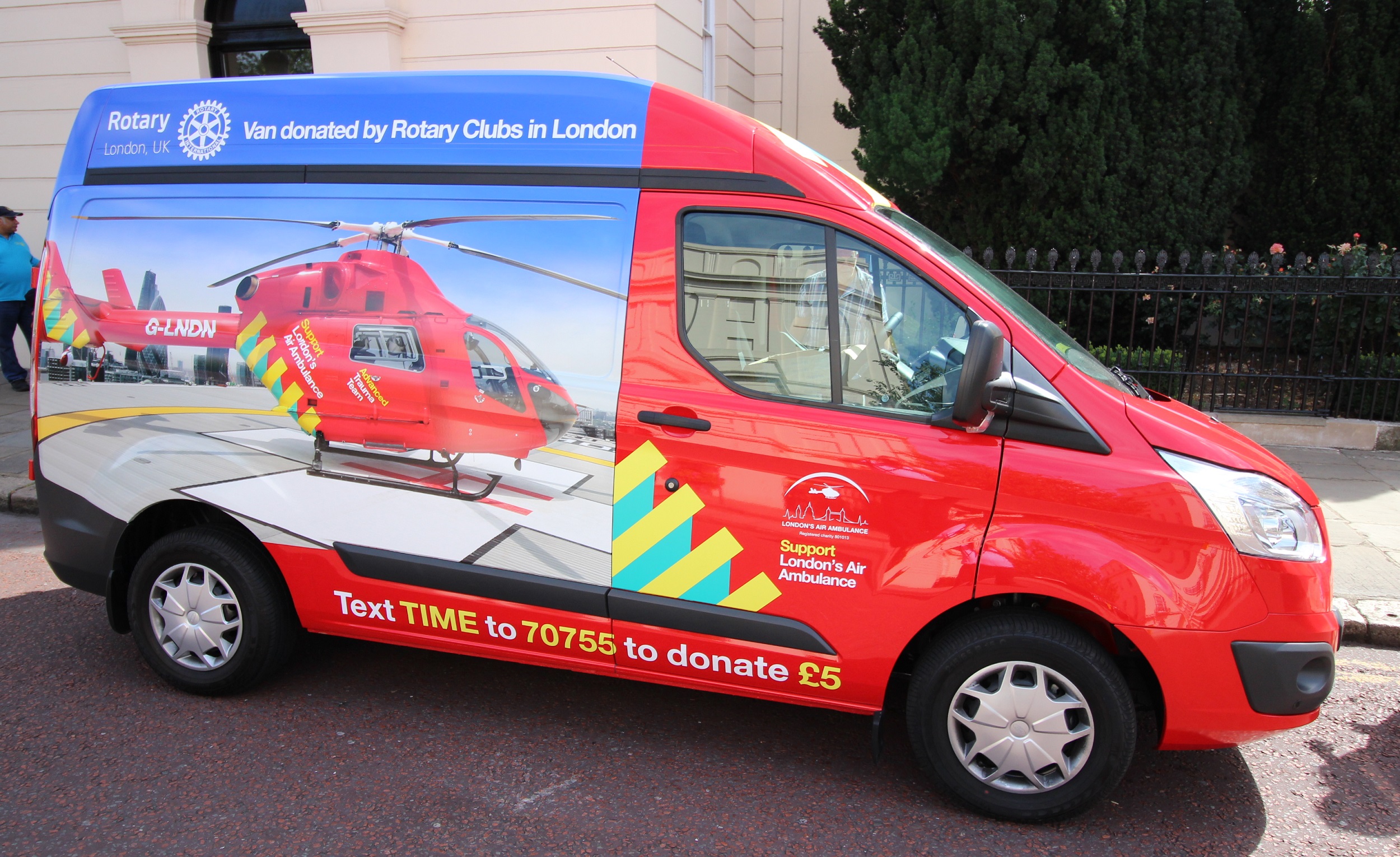 London's Air Ambulance has accepted the keys for their new "Helivan" today following a fundraising campaign by Rotary club members in London.
Rotarians across the capital raised £38,000 to purchase and kit out the Helivan, which will provide a unique way to educate communities across London about the life-saving service the charity provides.
The Helivan will be used to transport kit and equipment to educational talks and community events in London, and will also host a replica of the interior of the London's Air Ambulance aircraft.  This will be used to further engage communities with the work the charity does, and help inspire children to pursue Science, Technology, Engineering and Mathematics (STEM) careers.
Speaking ahead of the launch CEO Jonathan Jenkins said;
The whole charity is extremely grateful to all the Rotary clubs in London who have fundraised to make the Helivan a reality.  We are a service funded by the people of London for the people of London and the Helivan will enable us to reach out to communities across the city.  We will use the Helivan to take our message to where it matters; to the people whose donations enable us to provide our service.  Thank you to all the Rotary members that donated to this exciting project.  We can't wait to begin to use it.
The launch event took place at Rotary Headquarters in London, near Regent's Park, where The Bill actor Mark Wingett — a Rotary supporter - and guests from London's Air Ambulance gathered with the Rotary club members who made Helivan possible.