27 Jun 2018
MPs from across the UK gathered in Parliament on Tuesday for the Association of Air Ambulances annual Parliamentary Reception.
Our charity was represented by medics Dr Anna Dobbie and Chris Doyle, and CEO Jonathan Jenkins at the event, hosted by London MP Jim Fitzpatrick in his role as Chair of the All Party Parliamentary Group for Air Ambulances.
We welcomed a large number of London MPs who were able to meet some of our lifesaving crew and thank them for the work they do every day in the capital, treating the most critically injured.
Speaking about the House of Commons event, CEO of London's Air Ambulance, Jonathan Jenkins said;
"It is really important for our service to have good relationships with decision makers so we can call on their support when needed. The reception was a great opportunity to say thanks to some of our long standing MP supporters, and also introduce ourselves to politicians who maybe didn't know as much about our charity or the air ambulance community."
See below for all of our photos from the event.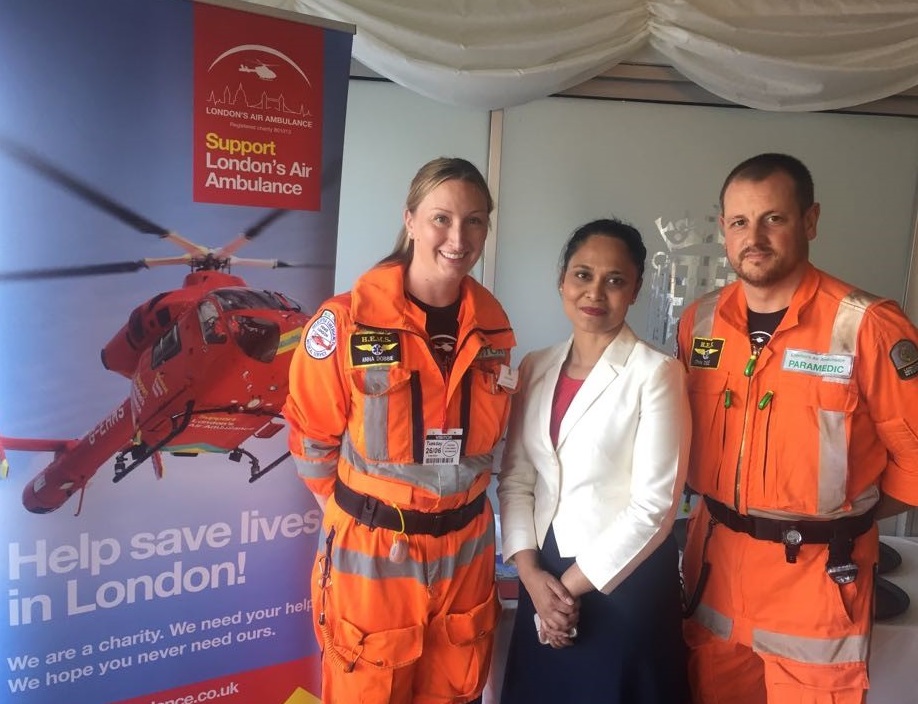 Rushanara Ali, MP for Bethnal Green & Bow (and our charity's MP)
Rosena Allin Khan, MP for Tooting, and Steve Pound, MP for Ealing North
Bob Blackman, MP for Harrow East
Iain Duncan Smith, MP for Chingford and Woodford Green
Mark Field, MP for Cities of London & Westminster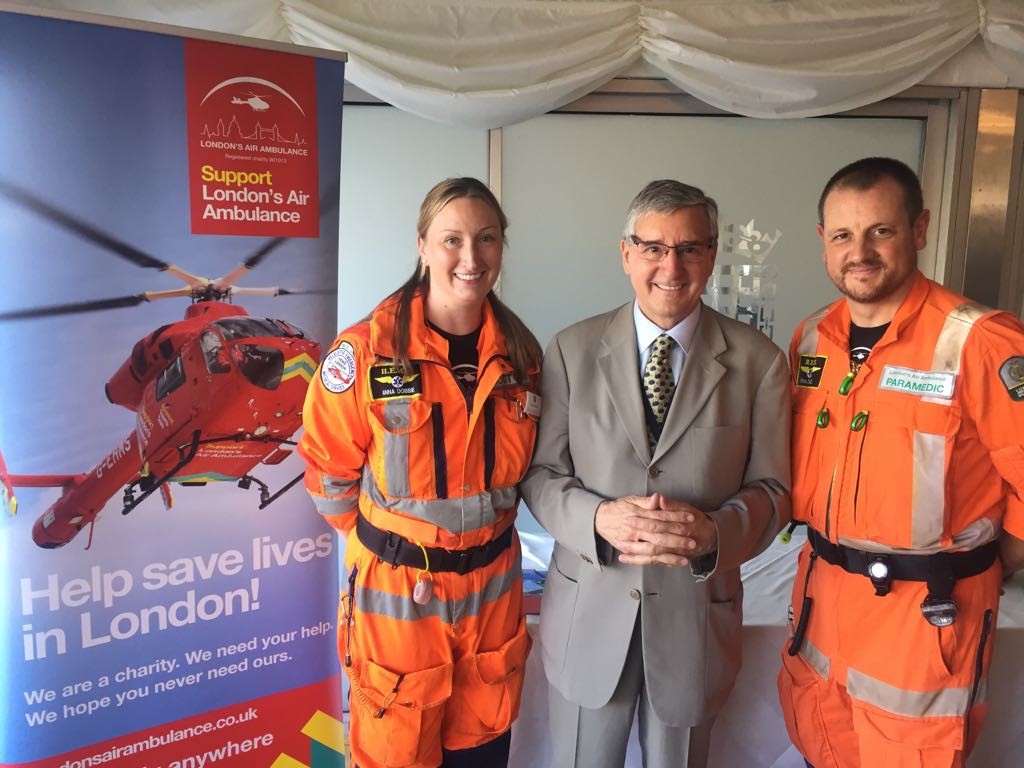 Jim Fitzpatrick, MP for Poplar & Limehouse and Chair of the All Party Parliamentary Groups on Air Ambulances
Mike Gapes, MP for Ilford South
Stephen Hammond, MP for Wimbledon
Rupa Huq, MP for Ealing Central & Action, and Andy Slaughter MP for Wimbledon
Jo Johnson, MP for Orpington and Minister for London
Joan Ryan, MP for Enfield North