21 Nov 2019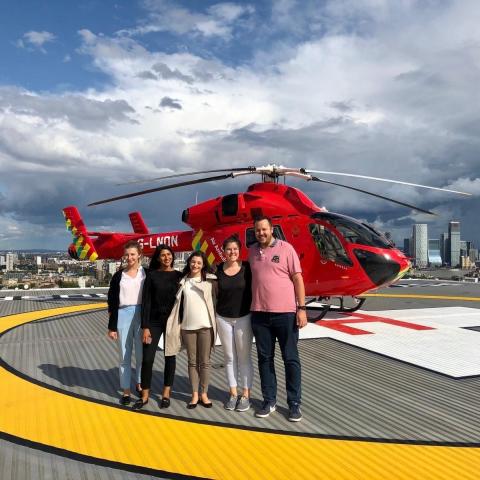 London's Air Ambulance Charity has been supported by Gartner, a research and advisory company, for a number of years, working together to raise awareness and funds for our charity.
Earlier this year a family member of one of our former patients, Marie Lebrec, put us in touch with Gartner's Senior Principle & Adviser, Tom Pocock. This provided an opportunity to work together, tying in with the company's Global Impact Day, and looking at different ways to support team volunteering.
After a series of brainstorming sessions we decided to launch a New Business Workshop. Our corporate team shared a business case with key aims, background information and relevant context, and Gartner kindly offered to host and deliver the skills sharing session.
The workshop was a huge success, allowing the team at Gartner to share their skills & expertise alongside our corporate team and Deputy Director of Development. With Gartner's skill sharing support, our team were able to explore segmentation, messaging and review the current sectors and industries the team are working with and would like to partner with in the future.
Lucy Brooks, Head of Corporate Development, London's Air Ambulance said:
"On behalf of the whole team, thank you for giving us your time and investing your collective energy, skills and creativity this morning. It was such a useful session for our team, providing some great insights."
Tom Pocock, Senior Principle & Advisor, Gartner said:
"It has been great to work with an organisation that has been so appreciative of the support that we were able to provide and so immediate in coming back to us and telling us about the value and impact of the advice that we have given them.
For us at Gartner it was a great exercise in team building and brought together a small team of people from all sorts of different backgrounds within the organisation. We will certainly be continuing our work with London's Air Ambulance and look forward to doing so."
To find out more about partnerships and corporate support with London's Air Ambulance see our Corporate Partnerships page here.
Or contact Lucy Brooks at [email protected] / 020 3023 3302.